Exposure 3510 Stereo Power Amplifier
SKU: EX35SPBL
Regular price
$2,299.00 USD
Product details
Exposure 3510 Stereo Power Amplifier
Exposure 3510 stereo power amplifier is a bargain high power, high-performance amplifier which has been based on the reference 5010 series. Designed for regular or bi-wire speaker configurations the 3510 power amp accepts both banana or BFA style connectors.
Features
• 110W RMS per channel into 8 Ohms
• Ideal for driving difficult speaker loads in bi-amping mode with 3510 integrated amplifier or bi-wire configurations on its own.
• High capacity custom-made toroidal power transformer and power supply capacitors • High-quality capacitors used in the signal path
• Clean and extended low-frequency performance
• Full aluminum casework and extruded front panel to control resonance and EMI
• Three-year guarantee
• Available in black or titanium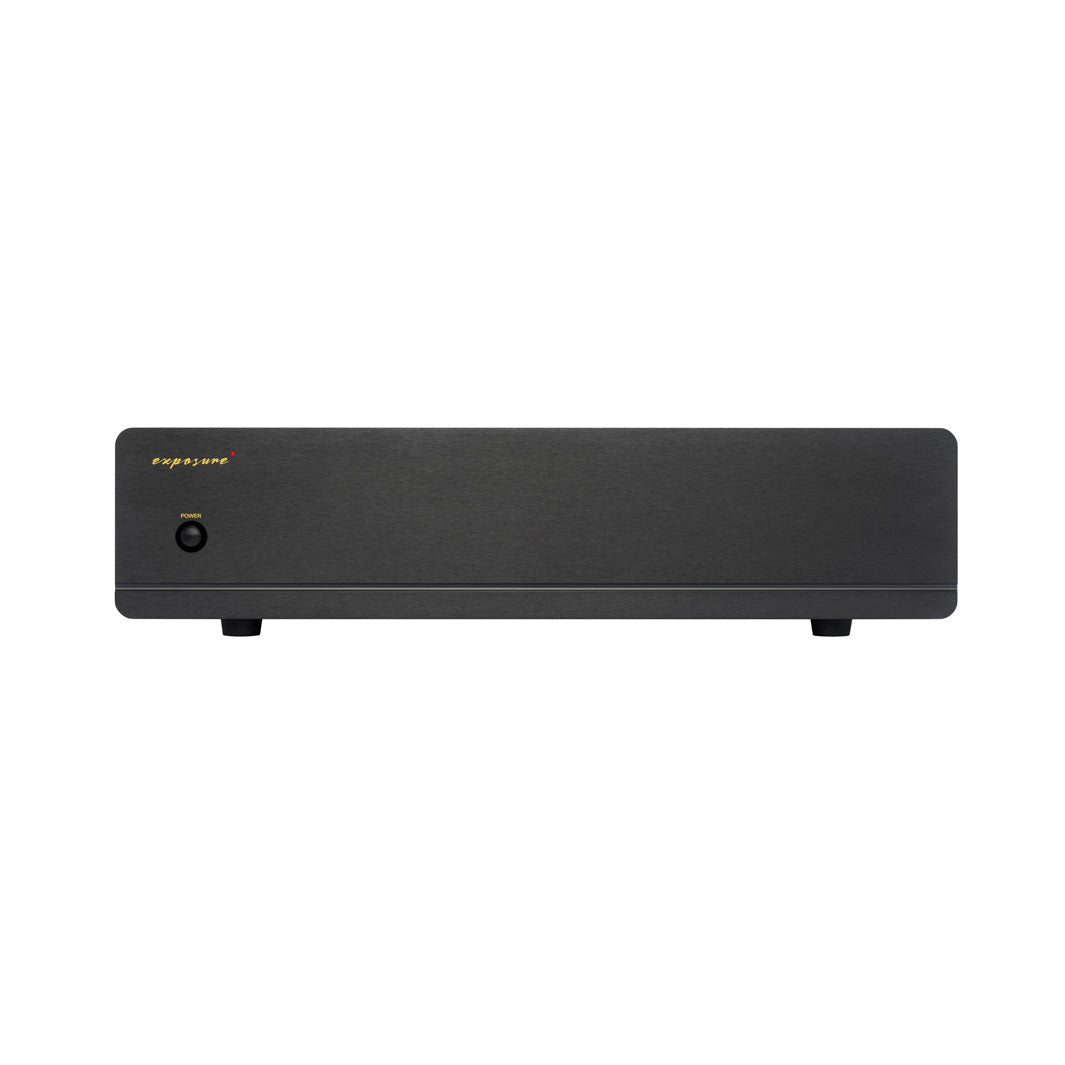 Listing
Vendor: Exposure Electronics
Product title: Exposure 3510 Stereo Power Amplifier