Exposure VXN Active Crossover
SKU: EXVXAC2BL
Regular price
$2,199.00 USD
Product details
Exposure VXN Active Crossover
Exposure VXN active crossover is custom-made depending on the speakers you are using and includes 2-way or 3-way versions. Combining cutting-edge technology with years of audio experience, these products offer a level of performance that simply has to be heard to be believed. VXN active crossovers must be combined with the external VXN linear power supply unit.
All active circuitry using discrete transistors – no ICs in the signal path
Very low noise regulators used
Level setting by DIP switches for good sound and repeatability
Very high-quality capacitors are used in the signal path, all 1% tolerance for accurate setting of frequency roll-off
Dual mono construction using separate PCBs
All aluminum casework and extruded front panel to control resonance and stray electro-magnetic fields
VXN components are made to order and require 10-15 business days for production. Pre-payment is required and orders are final due to the custom nature of the product. Black finish only.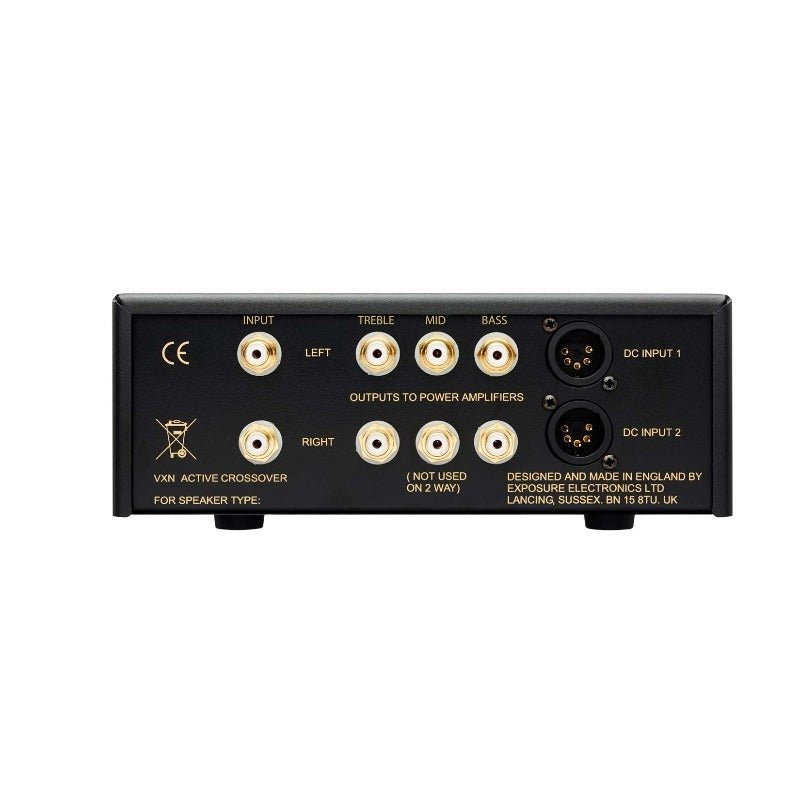 Listing
Vendor: Exposure Electronics
Product title: Exposure VXN Active Crossover